SOLAR ENERGY SYSTEMS AT THE BEST PRICES.
With the best customer service. Seriously!
Our 42nd Anniversary in Renewable Energy
Living Sustainably: The Key to Our Expertise and Our Low Prices!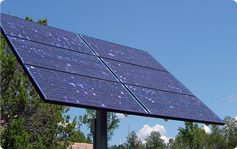 Our low price guarantee is unconditional and it's no gimmick. It's the result of 42 years in the sustainable living marketplace, tracking down the most reliable products and the best deals worldwide. As one of the biggest renewable energy sellers on the internet, we can pass our volume savings on to our customers. And conserving resources at our fully self-sustaining ranch in western New Mexico is not only good for the environment, it helps us (and you!) save money.

Our Profit Motive? In a sustainable world, everyone profits.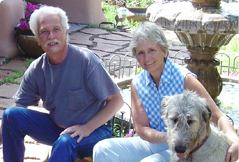 It's been 42 years since Tom Duffy first began making and selling merchandise for renewable energy systems. That lifelong passion and commitment to renewable energy and green living is in evidence all around the family's self-sustaining New Mexico ranch, whereTom and Barb Duffy put their products to the test every day. So the staff's knowledge comes from the best possible source: extensive personal experience with everything they sell.
Put our 42 years of experience in the sustainable living marketplace to work for you!

The Solar Biz Legacy! Links to our past website