Home Page Products Overview The Sustainable Lifestyle Testimonials Rebates & Incentives News & Events Links About Us
Used Inverter Equipment
REAL PEOPLE - WWW.THESOLARBIZ.COM - 888-826-0939
---
USED PRODUCTS ARE A VERY HOT COMMODITY! AVAILABILITY IS VERY LIMITED. Call with inquiries- 888-826-0939
This page contains USED equipment. It is being offered for sale as is, no guarantee is either expressed or implied. To our knowledge all equipment was in good working condition at the time of it's last use. All sales are final.
We offer our customers this service as a convenience to help them sell off used and surplus equipment. None of the equipment being offered here belongs to The Solar Biz. As this equipment is being offered for sale by our customers, thru, and not by, The Solar Biz, we have no first hand knowledge of the actual condition of the equipment.
We will never see your shipment so The Solar Biz also has no control over how your shipment will be packed and shipped. If you want insurance on the shipment you must order it at the time of shipment. If there is damage in transit and you have paid for insurance you must file a claim directly with the carrier not with The Solar Biz.
Most of the equipment has been used in our customers systems and is being removed because they are either expanding their system and trading up to new equipment, or they are moving and selling off their systems.
All in all you can get a really good deal if this equipment is what you need. In some instances the equipment is no longer available from any other source, so if you need to add to an older existing system and new equipment is now discontinued, you have found a treasure trove, at bargain pricing.
---
Like New DLS-75 Iota Battery Charger
Like new DLS-75 features a Two-Step Voltage Jack which allows switching from a long-term float voltage of 13.6vdc to 14.2vdc for rapid charging by simply inserting the dual voltage plug (included) into the jack. Customer has replaced the 20A plug with a 15A plug.
Weight 12lbs Ships UPS FOB either Canada N0M2A0 or Port Huron MI 48060.
SOLD OUT
To view a Brand New DLS-75
Click here
---
New XW Inverter System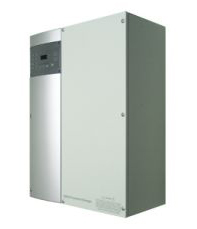 This customer bought this system and then decided not to use it.
The list of equipment is:
XW6048-120/240-60 (P#: 865-1000-01)
System Control Panel (P#: 865-1050)
XW-MPPT60-150 UL/CSA/CE (P#: 865-1030-1)
XW Power Distribution Panel (P#: 865-1015)
XW Conduit Box (P#: 865-1025)
XW Auto Generator Start (P#: 865-1060)
XW Configuration Tool (P#: 865-1155)


SOLD OUT
To view Brand New XW items
Click here
---
To the best of our knowledge, all equipment was working at the time it was retired, it is only being offered for sale as is. All sales are final.
---
We have been working with solar energy & battery systems since 1969... Over Four decades.
FORTY
-TWO Years Experience!!
The Most Complete Renewable Energy
Product Inventory
There are almost 500 Pages on this Web site. At over 11,700 items it is one of the world's largest Renewable Energy web sites. Take some time to check out the amazing and essential products we offer.
Our solar panels are the lowest price on the planet!
---
Some manufacturers do not permit the posting of less than List Prices on the web. We sell for less.
PLEASE CALL TOLL FREE 888-826-0939 FOR PRICING!
Low Price Guarantee! If you think you find a better price anywhere, call us before you buy. We'll fix you up.