Used Inverter Equipment
REAL PEOPLE - WWW.THESOLARBIZ.COM - 888-826-0939
---
USED PRODUCTS ARE A VERY HOT COMMODITY! AVAILABILITY IS VERY LIMITED. Call with inquiries- 888-826-0939
This page contains USED equipment. It is being offered for sale as is, no guarantee is either expressed or implied. To our knowledge all equipment was in good working condition at the time of it's last use. All sales are final.
We offer our customers this service as a convenience to help them sell off used and surplus equipment. None of the equipment being offered here belongs to The Solar Biz. As this equipment is being offered for sale by our customers, thru, and not by, The Solar Biz, we have no first hand knowledge of the actual condition of the equipment.
We will never see your shipment so The Solar Biz also has no control over how your shipment will be packed and shipped. If you want insurance on the shipment you must order it at the time of shipment. If there is damage in transit and you have paid for insurance you must file a claim directly with the carrier not with The Solar Biz.
Most of the equipment has been used in our customers systems and is being removed because they are either expanding their system and trading up to new equipment, or they are moving and selling off their systems.
All in all you can get a really good deal if this equipment is what you need. In some instances the equipment is no longer available from any other source, so if you need to add to an older existing system and new equipment is now discontinued, you have found a treasure trove, at bargain pricing.
---
Like New DLS-75 Iota Battery Charger
Like new DLS-75 features a Two-Step Voltage Jack which allows switching from a long-term float voltage of 13.6vdc to 14.2vdc for rapid charging by simply inserting the dual voltage plug (included) into the jack. Customer has replaced the 20A plug with a 15A plug.
Weight 12lbs Ships UPS FOB either Canada N0M2A0 or Port Huron MI 48060.
SOLD OUT
To view a Brand New DLS-75
Click here
---
New XW Inverter System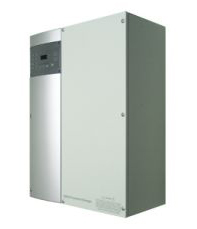 This customer bought this system and then decided not to use it.
The list of equipment is:
XW6048-120/240-60 (P#: 865-1000-01)
System Control Panel (P#: 865-1050)
XW-MPPT60-150 UL/CSA/CE (P#: 865-1030-1)
XW Power Distribution Panel (P#: 865-1015)
XW Conduit Box (P#: 865-1025)
XW Auto Generator Start (P#: 865-1060)
XW Configuration Tool (P#: 865-1155)


SOLD OUT
To view Brand New XW items
Click here
---
To the best of our knowledge, all equipment was working at the time it was retired, it is only being offered for sale as is. All sales are final.
---

· We are a full service company. We want a real person to consult with you because, we want to be sure that you don't waste your time and money and that you buy only what you need.
· We strongly recommend that you talk with us first about your solar power needs. Please use our expertise as a resource.
We have been working with solar energy & battery systems since 1969... Almost a Half Century of Experience. Our 47th Anniversary!!
If you think you find a better price anywhere, call us before you buy.

Call us Toll Free at: 1-888-826-0939
Central America: (Panamá) 507-836-5588
Other International: 1-575-539-2111
E-mail us at: info@solar-biz.com
PLEASE NOTE: Hours, Monday thru Friday 9:00 AM to 7:00 PM Central Time.
Doing business with The Solar Biz is easy! Check out our Terms and Conditions regarding ordering, payments, shipping, returns, credits and special handling.
Except as otherwise noted, the text and graphics provided on our web site are copyrighted by The Solar Biz Inc. or its licensors. Material on this site is intended for your personal use only. The Solar Biz Inc. does, however, permit visitors to make a single copy of the information published on The Solar Biz Inc. web site for their personal, non-commercial use or use within the organization that employs them.
Pursuant to the Digital Millennium Copyright Act of 1998, use of this web-site's unique copyright protected intellectual property or Registered Trademarks, without prior written permission, for any purpose including but not limited to advertising, promotion or sale of products or services, for business or private financial gain, any commercial advantage, or the enhancement of competing websites, or any other marketing media, constitutes an act of willful copyright infringement.
PLEASE NOTE: Such willful infringement provides for substantial financial penalties and potential criminal prosecution. Remedies for such violations include not only injunctive relief against the infringer, but also recovery of profits and damages suffered by the copyright owner. 17 U.S.C.A. § 504. In addition, such relief includes recovery of attorneys' fees and costs incurred in connection with litigating the matter where infringement is willful. For more information on THE DIGITAL MILLENNIUM COPYRIGHT ACT OF 1998 please visit: http://www.copyright.gov/legislation/dmca.pdf
Copyright © 1997- 2016 The Solar Biz ™. All Rights Reserved